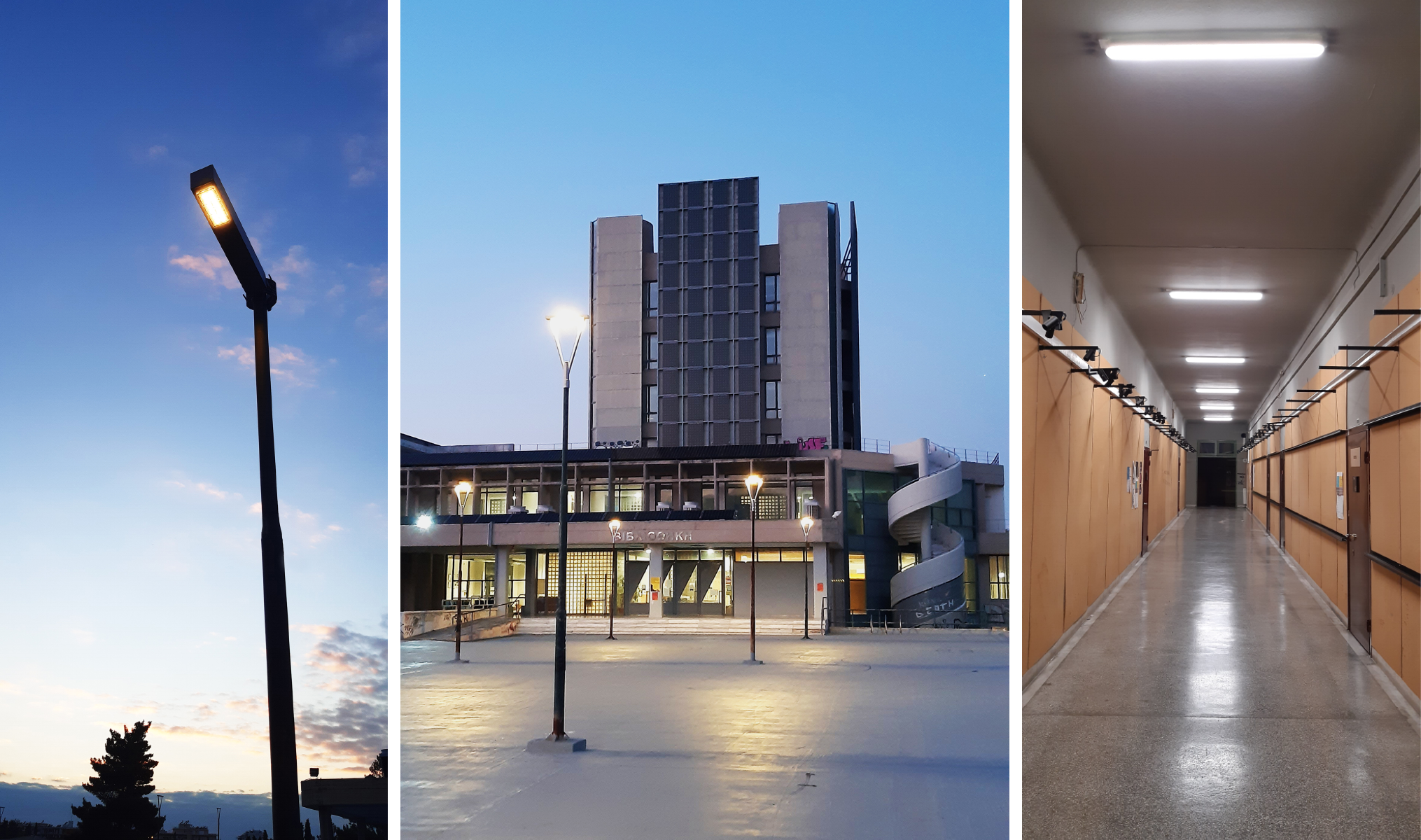 Project Information
We have implemented a series of lighting design studies for the energy, functional and aesthetic upgrade of areas at the National Technical University of Athens (NTUA).
Our lighting design studies aim to achieve the maximum possible energy savings with the use of new LED luminaires, which are gradually replacing the old, energy-intensive luminaires. In addition, we aim for to create fully functional lighting for the premises at the NTUA, depending on the specific use and functions of each area, as well as an optimal aesthetic result.
The project includes lighting design studies and replacing of luminaires, both for indoor and outdoor areas at the NTUA Zografou Campus, as well as for indoor areas in buildings of the downtown Athens NTUA Campus.
Indicative areas for which we have carried out lighting design studies:
Library Square (Zografou)
Roads & pedestrian-only roads
Parking areas
Teaching rooms
Building corridors
Outdoor security lighting
Katechaki Gate
Administration Building (Zografou)
"Red Corridor" (Zografou)
Project in collaboration with the NTUA Administration.
Client

National Technical University of Athens (NTUA)

Category

Energy - Lighting design studies

Location

Athens

Year

2021 -