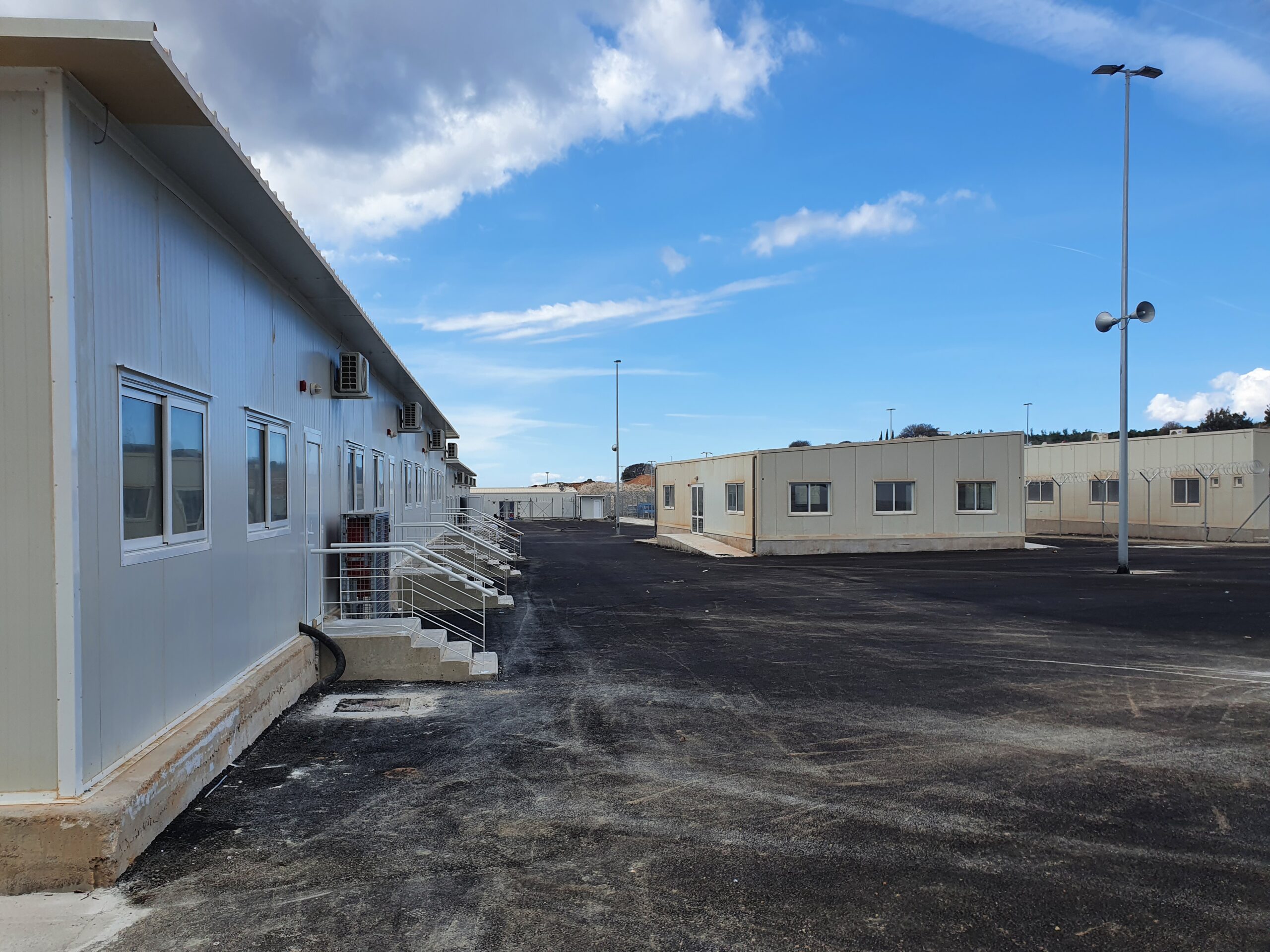 Project Information
We installed high-technology Building Energy Management Systems (BEMS) at the Migrant Camps in Samos, Leros and Kos.
The installed systems ensure high-level comfort conditions for the occupants due to optimal efficient operation and complete automation of processes such as lighting, cooling, hot water usage, and more. Energy efficiency and water management are at the heart of our control system.
Controlled systems:
Street lighting – outdoor lighting
Room lighting – indoor lighting
Heat pumps (hot water for use)
Water tanks control: irrigation, water supply, firefighting
Watering valves control
Biological treatment and water treatment control
Grid water temperatures
Fire detection alarms
CCTV system
The project for the installation of BEMS at the Migrant Camps in Samos, Leros and Kos was awarded to Thelcon by Mytilineos SA, as part of the grand project of the construction of migrant camps on islands of the Eastern Aegean.
Client

Mytilineos

Category

BEMS

Location

Samos, Leros, Kos

Year

2021 - 2022